Style Secrets of Eartha Kitt
I have been wanting to write a style post on Eartha Kitt for awhile. Today I finally sat down and got to work. The film Boomerang was the first time I discovered Eartha Kitt. And from the moment she walked in frame I was mesmerized. Eartha Kitt was everything: sexy, regal, poised. From that moment on, her and Grace Jones, also in the film became my idols.
In my opinion style is all about confidence. You never want your clothes wearing you and Eartha owned ALL of her looks; from the set to the stage Eartha exuded a confidence in her demeanor and certainly in what she wore. Thats why CONFIDENCE is the 1st style secret of Eartha Kitt.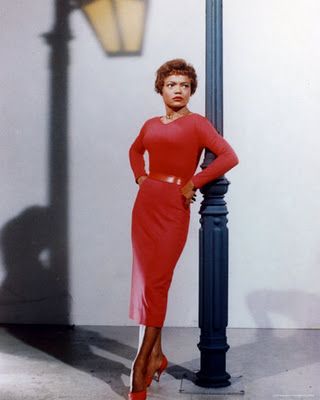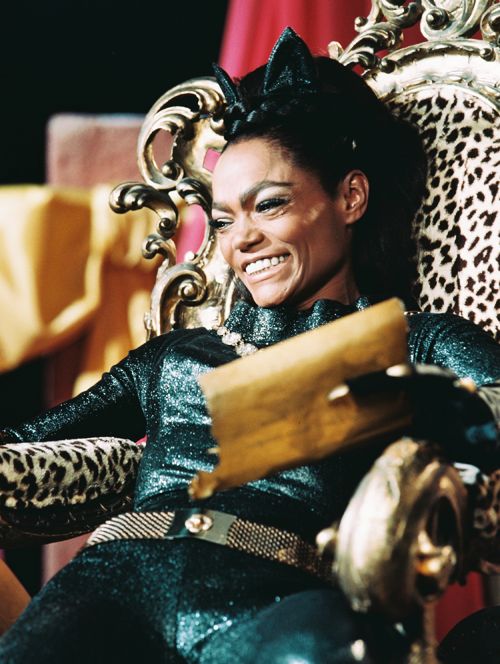 The 2nd key to Eartha Kitts style was her HAIR. Whether at rehearsal on on the beach Eartha Kitt made sure to protect her tresses. Known to move through town wearing a satin scarf or a bonnet. Ladies I am sure you can attest to the benefits of protecting your delicate strands!
And finally Eartha Kitt's EYEBROWS and the fact that she loved a good strand of PEARLS. She proved that a single stand of pearls paired with cut offs, a white collar tee and sandals could possibly be the sexist way to pull off denim short-shorts.
I don't know about you, but when I put my outfits together for the week, I'll be sure to think of muva Eartha and her classic sense of style when I do. Before you go check out this fun performance of Eartha Kitts on the Nat King Cole Show... Prrrrrrr
*All images found on Pinterest